Aupperle earns honor from ag group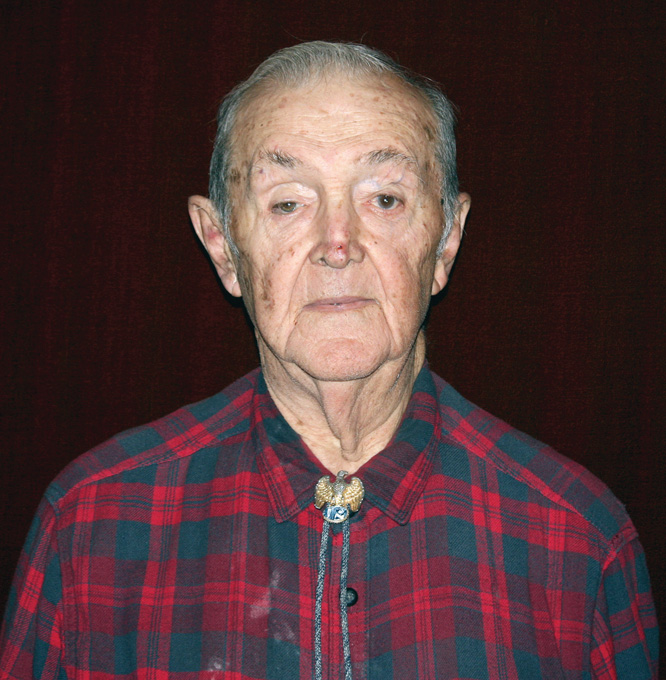 By JOHN A. BALLENTINE
For The Prairie News

TOULON – Eldon R. "Bud" Aupperle has dedicated his life to advancing the Future Farmers of America program from the national to the local levels.

His association with FFA began in 1946 when he joined the FFA at Fairbury Township High School as a freshman. It was then that his Ag teacher and FFA teacher, Robert Maurer, significantly influenced Aupperle for the rest of his life.

"We had a super fantastic Ag teacher. I became very active in FFA although I had three brothers [Elias, Willis and Elmer] who were in FFA, but they never really got that excited about it," Aupperle said.

Aupperle has attended 49 national FFA conventions during his lifetime, but decided against attending his 50th, on Oct. 28, because of health reasons. He was subsequently awarded the Forever Blue Circle membership award for his planned gift to FFA, a percentage of his estate.

In his stead, Aupperle made arrangements for his great-great nephew, John Aupperle, president of the Maroa-Forsyth FFA chapter, in Maroa, to represent him and wife, Virginia. This is another FFA award among the many Aupperle has achieved during his years in FFA. He received the VIP Citation award in 2016 and the Honorary National FFA membership award, as well.

Aupperle is a charter member of the National FFA Alumni Association and has served as its president and secretary. He has been State chairman for two years in a row of the Illinois FFA Foundation, a fundraising organization for the FFA chapters. In addition, Aupperle has been a national sponsor of the foundation for 56 years.

In 1947, Aupperle received a Santa Fe Railway award that made it possible for him to attend his first FFA National convention, in Kansas City.

"That was my first time away from home and that's when I decided that I wanted to give other young people the same opportunity," Aupperle explained.

Aupperle is an Army veteran and received his Master of Ag Education from the University of Illinois. In 1958, he created the agriculture program and FFA chapter at Warren High School, near Monmouth, that is now part of the United School District. He taught there through 1964.

In 1967, Aupperle was hired at the Black Hawk College East Campus, near Kewanee, when that institution was formed. There he developed the now nationally recognized agriculture program. He retired in 1988 and was named professor emeritus.

Aupperle was born on a livestock farm near Fairbury to immigrant parents Ernest [Germany] and Lena [Switzerland], in 1932. He also has a sister, Anna.