By JEFF LAMPE
For The Weekly Post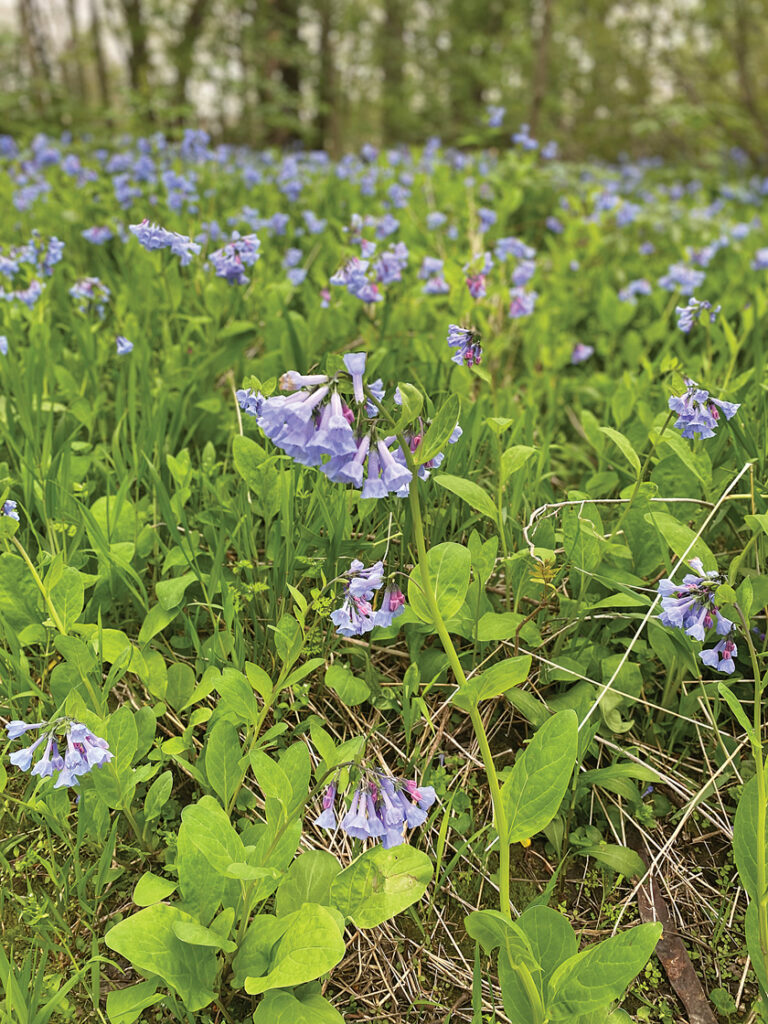 Bluebells blanket two sides of French Creek in places. Never mind that, in a few weeks, they will be replaced by a sea of stinging nettles. For now, the scene is one of beauty.

Similar spring glories abound, with plants of all sorts flowering and tractors turning our fine soil into a crumbly quilt of black and brown. So it goes in spring, a season of hope when many of us fill a primal urge by getting dirty while putting plants in the ground.

Mother's Day is usually a safe time to start planting. To help you, writer Ron Dieter discusses plants, tomatoes and more on Pages 9-12. As always, Dieter has helpful pointers for home gardeners.

As I've learned, planting at home is much less frustrating than at the farm, where rabbits, deer and raccoons menace everything. The little oak tree pictured above was first munched by deer last fall. Then a rabbit snipped it down almost to the ground. I left a stake marking the 2-inch stump on a whim.

The poor tree is not yet as tall as the clover surrounding it. But reddish oak leaves have emerged in the past week. There is hope. There always is in the spring.