By Jeff Lampe
for The Weekly Post

For much of his life, Elmwood native, Karl Taylor has had a fascination with Nelson Dean Jay. In Taylor's estimation, Jay is a much-accomplished Elmwood native who most folks know very little about.

To help spread the word, Taylor, 84, is collaborating on a book about Jay's life and accomplishments along with Bill Engelbrecht of Peoria. And while the book titled "58 Avenue Foch'' is not yet finished, Taylor will be discussing Jay and his project at the Elmwood Historical Society meeting Aug. 18 at 6:30 p.m. at Elmwood's First Presbyterian Church.

"We'd like to have more people around Elmwood know something about Dean Jay," Taylor said. "There are so many stories … one of our potential publishers has said, 'You have enough material for three books.'"

Jay grew up in Elmwood on North Magnolia Street as the son of a grocer, who also ran the local post office. He went on to graduate from Knox College in Galesburg in 1905. During his college years, Jay sold pots and pans door to door in Elmwood and Galesburg.

He was such a good salesman that the Alcoa Company brought Jay to Chicago to teach others how to peddle pots and pans. That's where Jay met Charles Dawes, a banker and diplomat who was the 30th vice president under Calvin Coolidge from 1925-29.

Dawes was impressed by Jay and encouraged him to get into banking. Within five years, Jay had risen to become a vice president of the First National Bank of Milwaukee. From there, he was picked by Dawes to serve as general purchasing agent of the American Expeditionary Force in World War I. He eventually attained the rank of lieutenant colonel and received a Distinguished Service medal for "excellent judgment, untiring energy and broad and comprehensive knowledge of business affairs."

After the war, Jay began working for J.P. Morgan in Paris, where he would eventually become president of Morgan & Cie, Inc. He was also president of the American Red Cross in Europe for a time during World War II and his Paris home was located in one of the city's most elegant neighborhoods at 58 Avenue Foch – hence the book title – and was frequented by a Who's Who of Parisian society.

Yet when he died in 1972, Jay was buried in Elmwood Township Cemetery, where at the time his 12-foot-by 12-foot tombstone was then the largest in the cemetery.

"He's just been lost," Taylor lamented. "There are hundreds of really professional people who have made something of themselves, but they've been forgotten and never written about."

In this one case, at least, Taylor hopes to change that. Learn more next Thursday in Elmwood.
• • •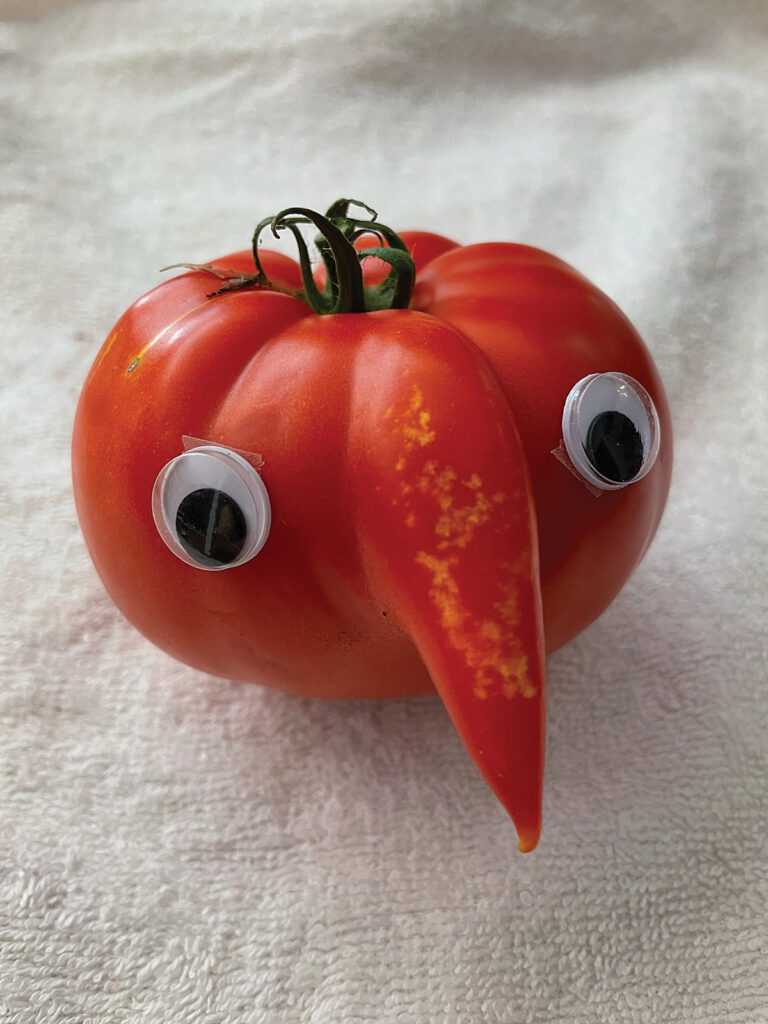 Poor Helen Largent. Unless she's got a real whopper in her garden, I'm afraid the Yates City woman might have to yield the 2022 Tomato Title to Roger Orr of Princeville, who Tuesday weighed in a giant (if ugly) tomato that went 3 pounds, 4.25 ounces. Orr would be a good winner, though, as he was responsible for Don Danley bringing in last year's best entry on behalf of Barb Williams of Hanna City. It was Barb's husband, Fred, who began the champion bloodline of maters around here. Orr got seeds from Danley this spring and has grown eight plants. "They're loaded," said Orr, who works in the Hanna City streets department. "I'm going to have to make up a big batch of salsa soon."

Contact Jeff Lampe at (309) 231-6040 or jeff@wklypost.com