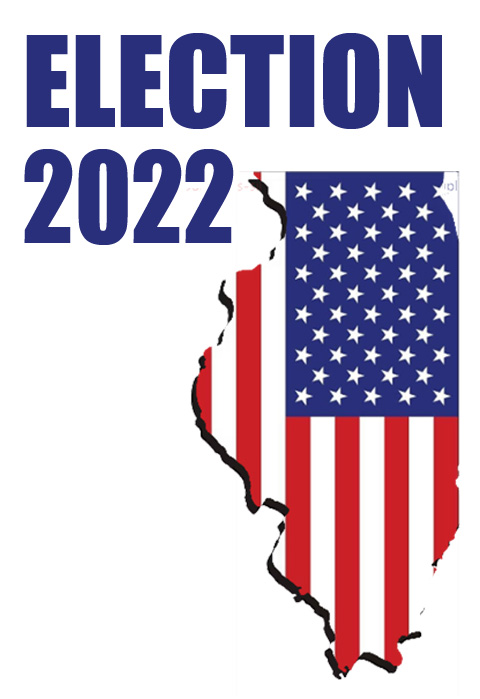 By JEFF LAMPE
For The Weekly Post

Most attention will be on major statewide races in Illinois for the upcoming Nov. 8 general election. Illinois leadership roles of governor, attorney general, secretary of state, comptroller and treasurer will all be decided in less than two weeks, though more and more votes are being cast already in early opportunities.

Voters will also voice their opinion on a Workers' Right Amendment that would "add a new section to the Bill of Rights Article of the Illinois Constitution that would guarantee workers the fundamental right to organize and to bargain collectively."

Democrat Tammy Duckworth seeks re-election to the U.S. Senate against Republican challenger Kathi Salvi and Libertarian Bill Redpath.

And in Congressional races, Democrat Eric Sorensen and Republican Esther Joy King are both spending plenty in an effort to fill the 17th Congressional District that Cheri Bustos vacated. Meanwhile, Republican Darin LaHood faces a token challenge from Democrat Elizabeth "Lisa" Haderlein in the 16th Congressional District, which includes votes from Brimfield, Kickapoo and Princeville.

Beyond those high-profile races are several contested local elections that impact The Weekly Post circulation area. Two of the most heated involve candidates vying to replace a retiring sheriff.

In Fulton County, Democrat Ryan Maricle faces off again fellow deputy Jon Webb, a Republican, in the race to replace Sheriff Jeff Standard.

In Knox County, Republican Jack Harlan and Democrat James Robertson will square off to fill the position being vacated by David Clague, sheriff for the past 15 years. Harlan is a Knox County detective since 2016 and Robertson has been chief of police in Williamsfield since 2014 and was a Knox County deputy from 2011-20. Look for a story on this race in the Nov. 3 issue of The Weekly Post.

Contested races are few and far between in Peoria County, though Democratic State Sen. Dave Koehler is running against Republican Desi Anderson in the 45th District, which includes parts of Farmington and Trivoli.

A unique issue to Peoria County is whether or not to eliminate the county auditor position currently filled by Jessica Thomas. This is the county's second attempt to eliminate an office some say could be handled by computers and outside auditors at a savings of about $150,000 per year.

Thomas says her position assures residents an independent voice in terms of how money is spent.

"This isn't about me. It's about the people," Thomas told the Peoria Journal-Star. "It's asking people to relinquish their rights to have an independent auditor in the future. People should vote against it to retain their right to elect an auditor to protect their tax dollars going forward."

Several other Knox County positions are also being contested.

Republican incumbent Scott G. Erickson faces a challenge as County Clerk and Recorder from Tracy Thierry-Robertson of Galesburg, a Democrat. Erickson has been county clerk since January of 2004.

Incumbent Knox County Treasurer Robin Davis, a Democrat, faces a challenge from Republican Janet Windish of Yates City. Davis is seeking a fifth term and has been treasurer since December of 2002.

Knox County voters also have a choice for Judge of the Circuit Court of the Ninth Judicial Circuit. Democrat David Hansen and Republican Ken Hogan are running to replace the vacancy of Scott Shipplett.

Finally, four candidates are running for three spots in Knox County Board District 5: Republicans Ricardo "Rick" Sandoval, Brian Friedrich, Patty J. Boone and Democrat Jake Secrist. Sandoval and Friedrich are currently on the board.

There is also a contested race for District Three of the Fulton County Board, where seven candidates are running for five positions: Republicans James Allen Barclay, Brian D. Platt and Ryan T. Sloan and Democrats Lisa Thompson, Daniel E. Kumer, Glen A. Hamm and Alex Gilles.