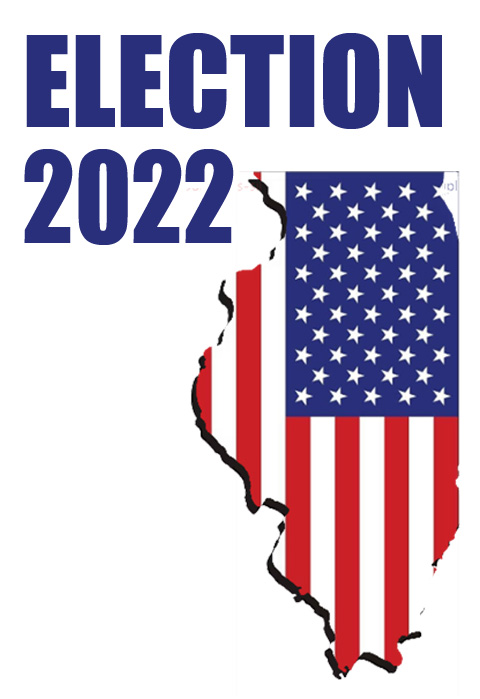 By JEFF LAMPE and NICK VLAHOS
For The Weekly Post

Republicans Jon Webb and Jack Harlan will join Chris Watkins as new sheriffs in The Weekly Post circulation area.

While Watkins, a Republican, was appointed sheriff of Peoria County after winning the June 28 primary, Webb and Harlan had opponents in Tuesday's general election.

In Fulton County, Webb defeated Democrat Ryan Maricle, taking 55 percent of votes in the once staunchly Democratic county. Four-term incumbent Jeff Standard, a Democrat, did not run but endorsed Webb.

"My mind is just full with emotion," the 36-year-old Webb said. "I am very eager to get started. I am very excited to be a young sheriff in Fulton County."

In Knox County, Harlan's sizable majority in the 28 county precincts (4,914-1,998) lifted him past Democrat James Robertson, who led in Galesburg's 20 precincts (4,376-4,345). Democrat David Clague did not run for reelection.

In Peoria County, voters opted to eliminate the office of county auditor currently held by Jessica Thomas. With 63.9 percent of the vote in, 68.8 percent voted to end the position.

Peoria County voters also overwhelmingly favored retaining Circuit Court Judge John Vespa.

Several other Knox County positions were decided Tuesday.

Republican incumbent Scott Erickson was re-elected as Knox County clerk, topping Democrat challenger Tracy Thierry-Robertson, 10,916-4,784.

Republican Janet Windish of Yates City appears to have narrowly failed in a bid to upend Democrat incumbent Robin Davis as Knox County treasurer. With a strong majority in Galesburg, unofficial results had Davis leading Windish by 37 votes – 7,843 to 7,806.

Finally, in the race for Knox County Board District 3, Republicans Rick Sandoval (34 percent), Brian Friedrich (25.5 percent) and Patty Boone (25 percent) won seats and Democrat Jake Secrist fell short with 15.4 percent.

In Fulton County, Republicans James Barclay, incumbent Brian Platt and Ryan Sloan won places on the County Board from District 3, which includes Farmington. A pair of incumbent Democrats, Lisa Thompson and Daniel Kumer, took the fourth and fifth of the five District 3 seats.

With all 21 precincts reporting, Barclay received 18.3 percent, Platt 17.9 percent and Sloan 17.1 percent. Thompson was at 12.7 percent and Kumer was at 12.2 percent. Glen Hamm (11 percent) and Alex Gilles (10.8 percent) finished out of contention.

The new, 15-member board is on track to have eight Republicans and seven Democrats. Previously, the board had 21 members, seven from each district, and Democrats held 15 seats. That included six Democrats in District 3.

This would be the first time in recent memory the GOP will hold the board majority.