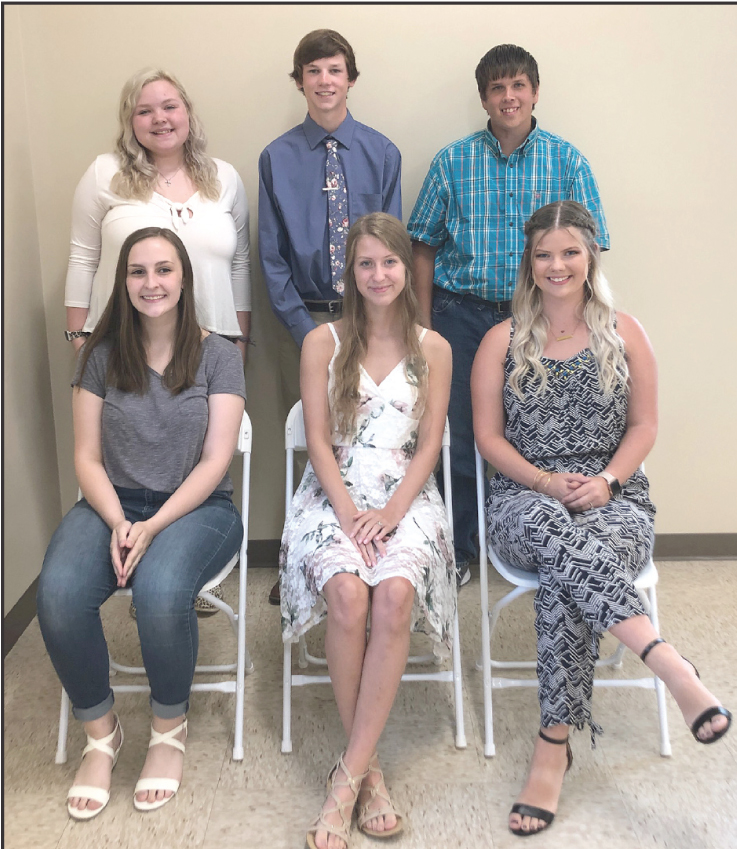 By Becki Hoffert

BRADFORD – The long-awaited 2020 Bradford Community Scholarship Fund Ceremony was held at the Bradford Firehouse on June 30.

Normally the event is held in April, but due to the COVID-19 pandemic, the ceremony had to be postponed. However, the Scholarship Committee was determined to make sure that the class of 2020 had a safe version of this recognition event.

All graduating seniors living in the Bradford School District were invited to attend to be reunited one last time, be honored for their high school accomplishments and to be presented with scholarships and awards from the Community Scholarship Fund and several other entities.

Graduates' names were read and those who filled out information forms had their accomplishments presented.

Those honored were:
• Arianna Gardner-Ferman-Duane Stewart Music Award.
• Kristen Higgins-Verlinda Gorman Girls Athletics Award, Mark Verstraete Leadership Award, Bradford Comm. Scholarship.
• Jordan Holmberg- Duane Stewart Music Award, MaryJo Shipley Award, Margaret K. Poe Scholarship.
• Isaac Stahl-Sally Vanzant Mathematics Award, Bradford Alumni Award.
• Colby Wall-Francis Clark Ag. Award, American Legion Award, Bradford Comm. Scholarship.
• Annabelle Young-Bradford Ed. Organization Scholarship, American Legion Award, Stark County Masonic Lodge Award.