NOTE: Charges are merely an accusation. All suspects are presumed innocent until proven guilty in a court of law.

Elmwood man arrested for multiple driving violations
ELMWOOD – Dakota Porter, 20, of Elmwood was arrested Monday and charged by Elmwood police and Peoria County Sheriff's officers with several traffic-related violations.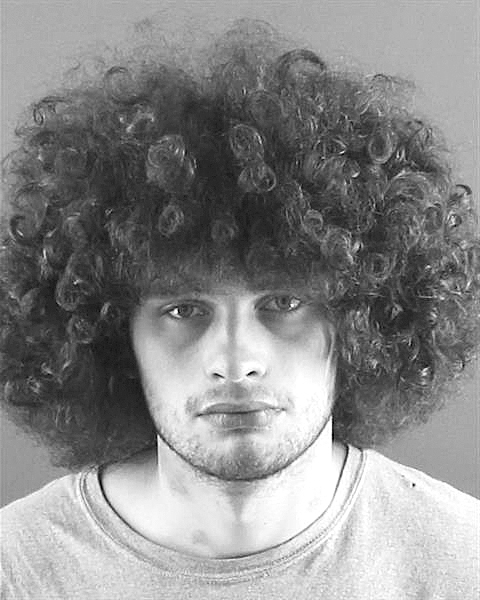 An Elmwood police officer was first informed by citizens before 11 a.m. on Monday about a reckless driver. Witnesses said the driver, who officers later determined was Porter, was driving at a high rate of speed, ran over a curb, knocked down a garbage can, struck a truck and then nearly hit several people – including members of the Elmwood High School marching band – before running a stop sign at Evergreen Street, according to an Elmwood police report.

An Elmwood family, who were in the truck hit by the vehicle, were not injured. A witness provided license plate information, a description of the car and a description of the driver and a passenger.

Though the car's owner lives in Maquon, the Elmwood officer had seen him before at Porter's apartment at 201 N. Rose in Elmwood. Upon visiting the apartment, the officer heard "screaming and cussing" and someone fleeing out of the back of the building. At that point, the Peoria County Sheriff's Department was called for assistance.

Inside the apartment, the owner of the vehicle linked to the hit-and-run was found "passed out," according to police reports. Efforts to wake him failed. The Elmwood Fire Department and BYE Ambulance were called to the scene and the unresponsive car owner was taken to Methodist Hospital. His car was impounded.

Also at the apartment, the passenger who had been in the suspect car told police there a party from the previous night had lasted into the morning. The passenger said Porter took the car owner's keys with the intent to drive to Casey's. According to police reports, the passenger said Porter was "very messed up," and "would not give the keys up, and "was in no shape to drive." The passenger said they remembered hitting a truck, but couldn't recall where.

Police then found Porter at another residence, where he was passed out. Police woke him and arrested him. Elmwood police charged him with three traffic violations, no valid driver's license, motor vehicle theft, leaving the scene of an accident with property damage, hit and run, failure to stop and give aid, and criminal damage to property under $500. Peoria County Sheriff's officers charged him with DUI alcohol.

There were also two outstanding warrants for Porter, one out of Peoria County for retail theft and one out of Fulton County for drug possession.

Police reports
• EDWARDS – Alicia L. Aguayo, 42, of Edwards was charged on May 28 with domestic battery.

• FARMINGTON – On May 31, Todd Way Junior, 20, of Farmington posted bond on a Fulton County warrant for failure to appear on a possession of alcohol charge, according to a Farmington police report.

• FARMINGTON – On May 28, Cole Blythe, 31, of Farmington posted bond on a Fulton County warrant for failure to appear on a charge of illegal possession of cannabis in a motor vehicle, according to a Farmington police report.